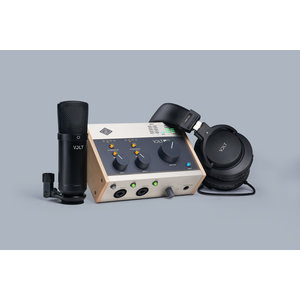 Add to cart
Universal Audio Volt 276 Studio Pack
Universal Audio Volt 276 Studio Pack.
2-in/2-out USB 2.0 audio interface with pro audio conversion, built-in Vintage Mic Preamp and 76 Compressor, Condenser Mic, Headphones, 3m XLR Cable, Bundled Audio Software. For Mac, PC, iPad, and iPhone.
Article code 210000004843
SKU 210000004843
Something else from this brand? E-mail us!
Seen a better price? E-mail us!