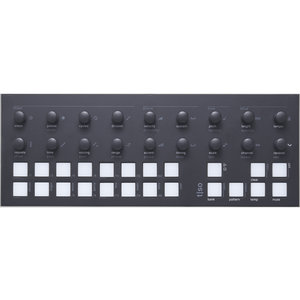 Add to cart
Torso Electronics T-1 algorithmic sequencer
T-1 uses a set of parameter driven algorithms with musical constraints that allows for dynamic hands-on control on every aspect of the composition. It lets you dive deep in musical exploration, and create ever-surprising musical structures.
Article code 210000005323
SKU 210000005323
Something else from this brand? E-mail us!
Seen a better price? E-mail us!