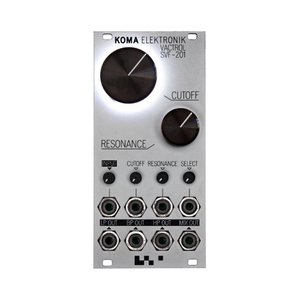 Add to cart
Koma Elektronik SVF-201 State Variable VCF
The KOMA Elektronik SVF-201 is a state variable filter for the Eurorack modular synthesizer system. Its filter circuit is built up with optical parts (vactrols) therefor delivering excellent studio audio quality and an unique warm analogue sound.
Article code 210000001163
SKU 210000001163
Something else from this brand? E-mail us!
Seen a better price? E-mail us!