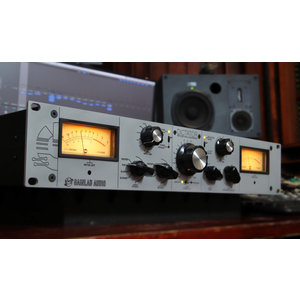 Add to cart
Gainlab Dictator, Dual Pentode Vari-µ Compressor
Gainlab Dictator, Dual Pentode Vari-µ Compressor
The Dictator is a tube based dynamic controller which is designed after a classic vari-µ compressor. Theoretically similar to the legendary Fairchild 670 and Gates STA-Level in order to have a better control over the sound.
Article code 210000006015
SKU 210000006015
Something else from this brand? E-mail us!
Seen a better price? E-mail us!