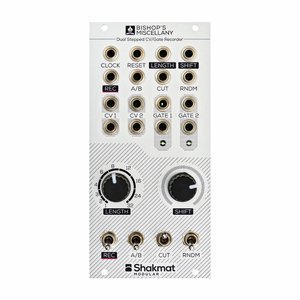 Add to cart
Shakmat Modular Bishop's Miscellany
Basicaly, the Bishop's Miscellany is a dual stepped CV/Gate Recorder. It means it records two CV's and two Gates on steps a bit like an analog shift register but with a lot more.
Article code 210000001149
SKU 210000001149
Something else from this brand? E-mail us!
Seen a better price? E-mail us!