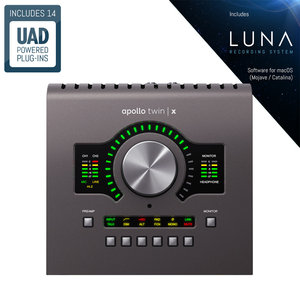 Add to cart
Universal Audio Apollo Twin X Duo Heritage Ed.
(FREE Plug-ins till end of December 2020!) Desktop 10 x 6 Thunderbolt 3 Audio Interface w/ Realtime UAD-2 DUO Processing and Two Unison™ Mic Preamps for Mac and Windows
Article code 210000002913
Something else from this brand? E-mail us!
Seen a better price? E-mail us!