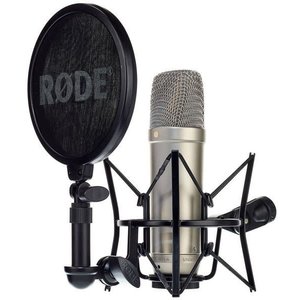 Add to cart
Rode NT1-A Complete Vocal Recording Solution
The RØDE NT1-A 1" cardioid condenser microphone has become an industry standard; delivering the warmth, extended dynamic range, clarity and high SPL capability typically only featured on some of the world's most expensive microphones.
Article code 210000000781
SKU 210000000781
Something else from this brand? E-mail us!
Seen a better price? E-mail us!