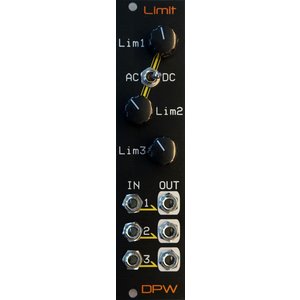 Add to cart
DPW Design Limit L-1 - Triple Limiter
The L-1 is a three individual soft knee limiter module in Eurorack format. An all analog unit.
It can be used for audio signal manipulation or as a utility module for control voltages. The three channels can be AC or DC coupled.
Article code 210000001709
SKU 210000001709
Something else from this brand? E-mail us!
Seen a better price? E-mail us!