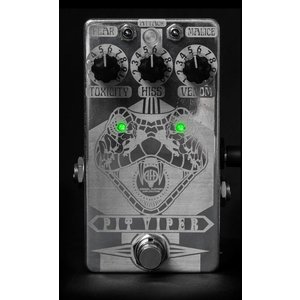 Add to cart
Animal Factory Amplification Pit Viper
Seductive in silver, it's hard to take your eyes off this serpent. Handle appropriately for smooth and responsive tones. Getting too comfortable, however, will result in this Animal striking with minimal warning and fatal consequence.
Article code 210000001138
SKU 210000001138
Something else from this brand? E-mail us!
Seen a better price? E-mail us!