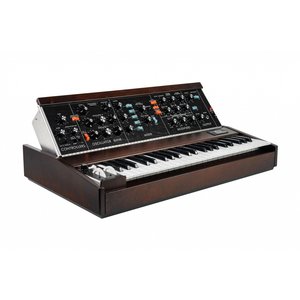 Add to cart
Moog Minimoog Model D Reissue (2022)
Moog Minimoog Model D Reissue (2022)
Available for preorder now, limited run!
More than a half-century since its invention, the legendary Minimoog Model D analog synthesizer returns to production inside the Moog factory in Asheville, North Carolina. Now available to order at Turnlab!
Article code 210000005762
SKU 210000005762
Something else from this brand? E-mail us!
Seen a better price? E-mail us!