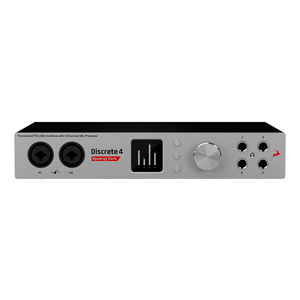 Add to cart
Antelope Audio Discrete 4 Synergy Core
Antelope Audio Discrete 4 Synergy Core
Antelope Audio's next generation signal processing platform. Using FPGA's massive parallel computation capabilities and industry-standard DSP power combined, Synergy Core frees up your CPU while processing your FX with extremely low latency.
Article code 210000004894
SKU 210000004894
Something else from this brand? E-mail us!
Seen a better price? E-mail us!